2019 All-Breeds Convention
The Houston County Holstein Club will be hosting the 2019 Minnesota All-Breeds Dairy Convention at the Stoney Creek Hotel & Conference Center in Onalaska, Wis., from March 1-2. The theme for this year's convention is "7 Breeds by 7 Rivers." Details on pricing can be found on the registration form below.
Click here to download the registration form.
Registrations should be sent to: Linda Kruse, 22220 Portland Prairie Road, Caledonia, MN  55921 and checks should be made payable to the Houston County Holstein Club. Please contact Linda Kruse (507-495-3136) or Karyl Diersen (507-724-2330) if you have any questions.
Hotel Information:
Room Block: MN All-Breeds Convention
Convention Location:
Stoney Creek Hotel & Conference Center
3060 South Kinney Coulee Road
Onalaska, WI 54650
Room Rates:
1-800-659-2220
King single $99 + tax
Double Queen $106 + tax
They have some suites, but you have to
ask for them
Room block released February 1, 2019
The tentative schedule is listed below: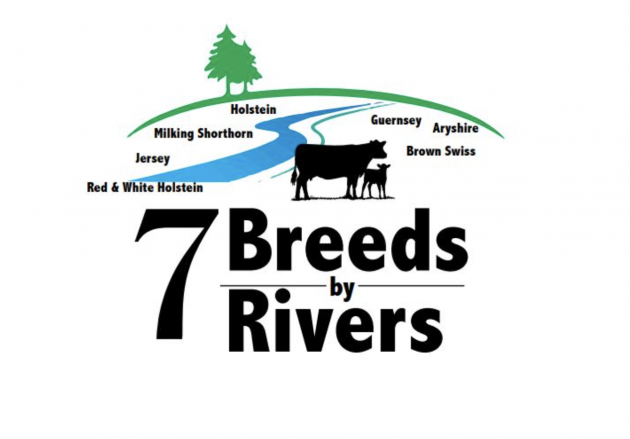 MN All-Breeds Convention Schedule
(Hosted by Houston County Holstein Club)
Friday, March 1:
8:00am Convention set-up
8:00am Holstein Board Meeting
9:00am Registration opens
PDCA meets
10:00am Dairy Bar/Silent Auction/ Trade Show opens
11:30am PDCA Luncheon, Deli Buffet
1:00pm Dairy Round Table
2-5:00pm Holstein Committee Meetings
2:00pm Jersey Board Meeting
4:30pm Dairy Bar/Silent Auction/Trade Show closes
5-6:00 pm Social Hour/Cash Bar
6:00pm All Breeds Banquet – Speaker: Bonnie Ayars
Saturday, March 2:
8:00am Jersey Queen Contest
8:30am Dairy Bar/Silent Auction/Trade Show opens
9:00am Holstein Annual Meeting; Jersey Annual Meeting; Brown Swiss Committee Meeting; Guernsey Board Meeting; Women's Program
10:00am Brown Swiss Annual Meeting
11:30am Dairy Bar/Silent Auction/Trade Show closes
12:00pm Luncheon – Ventriloquist
1:00pm MHA online sale closes at cattleclub.com
1:30pm Red & White Annual Meeting; Guernsey Annual Meeting; Holstein National Convention Meeting